ANALOG LIGHTING ANN-SOFIE BACK A`N'D B STORE BE POSITIVE BLESS CHARLES ANASTASE CHEVIGNON * JACQUES SHU F.O.G forest of ginko GAT RIMON HOUSE OF BILLIAM JACQUEMUS KAREN WALKER KTZ LAHSSAN LE TOM LIGIA DIAS LINDA FARROW LYRICISM MIKI FUKAI MINAKOQUINE ODEUR P.A.M. PETER JENSEN PIGALLE RACHEL ANTONOFF RACHEL COMEY SIX SCENTS SLOW AND STEADY WINS THE RACE THIERRY COLSON THOMSEN UNITED BAMBOO USLU AIRLINES
KTZ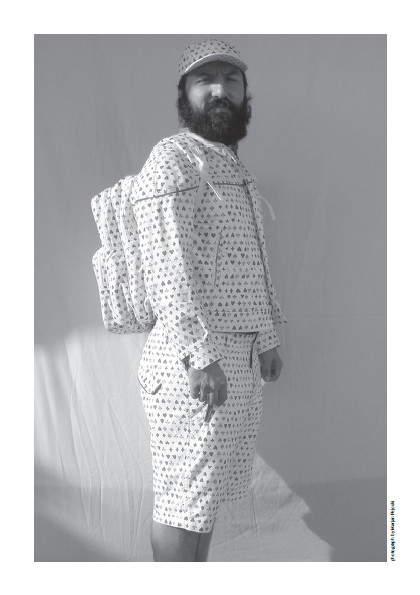 Macedonian fashion pioneer and close friend to Marjan Pejoski, Sasko Besovski (Sasha B) is the man responsible for bringing the uber-hip retail concept Kokon to Zai (KTZ) to the streets of London and Paris as well as 30 other stockists worldwide. The former construction engineer student who ran away to the West to become a DJ and a fashion designer during the heady rush of the early nineties has worked in collaboration with fellow designer the Dark Horse and unveiled another witty collection.
Sasha believes that the proliferation of high-end labels has discouraged younger people from experimenting with interesting clothes and is determined to make some serious changes, especially in a city like London.
The development of new talent is a principal concept in his design philosophy and collaborative projects like this one are a forum for new ideas and talent to surface. His contemporaries include a wide range of graffiti artists, DJs, skateboarders and painters. Kokon to Zai has always sought to cultivate the talents of previously unknown designers and has provided a safe ground for young visionaries to make their first steps into the fashion and art world.